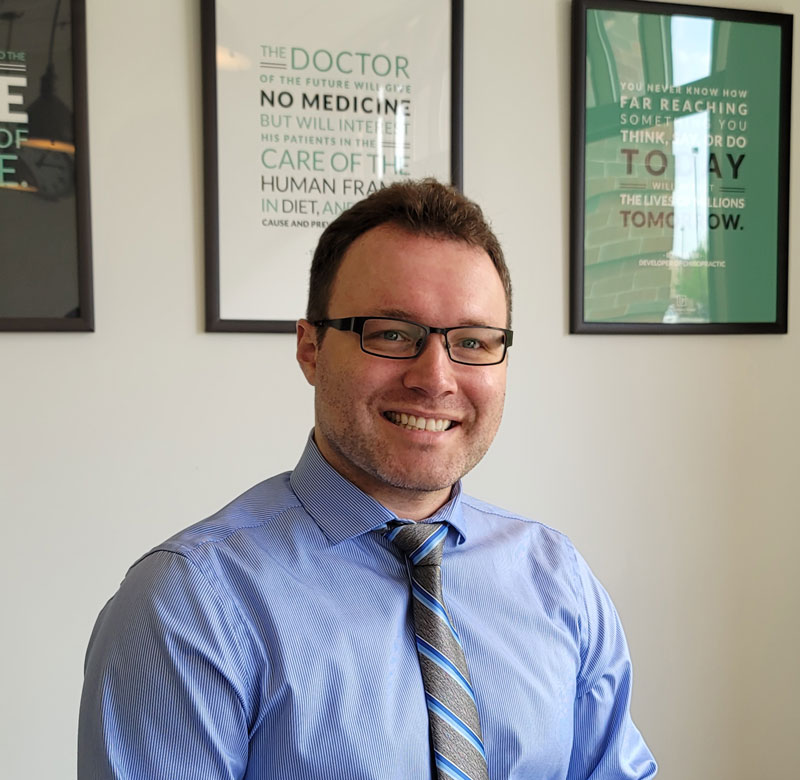 Dr. Valeriy Telkov graduated from Northwestern Health Science University in 2018 with a BS in Human Biology and Doctor of Chiropractic degrees. His passion for chiropractic arose from his personal experience with a low-back injury that was resolved through chiropractic care.
He finds great satisfaction in helping people return to the activities they once enjoyed that were limited by neck or back pain before seeking his care. Other than providing spinal and extremity adjustments to relieve pain, Dr. Telkov also uses various soft tissue techniques to address underlying muscular conditions (i.e., "knots" or "spasms"), as well as prescribes exercises to help correct underlying muscular imbalances in order to provide long lasting relief.
In his free time, Dr. Telkov enjoys spending time with friends and family, hiking, reading, and playing chess.
We welcome the chance to serve you.
Monday:
8:30 AM – 12:30 PM
2:30 PM – 6:30 PM
Tuesday:
8:30 AM – 12:30 PM
Wednesday:
8:30 AM – 12:30 PM,
2:30 PM – 6:30 PM
Thursday:
Appointment Only
Friday:
8:30 AM – 2:30 PM
Saturday: CLOSED
Sunday: CLOSED
20176 Heritage Dr.
Lakeville, Minnesota
USA
Phone : + 1 (952) 985-8808
Email : kcarder.dc@gmail.com