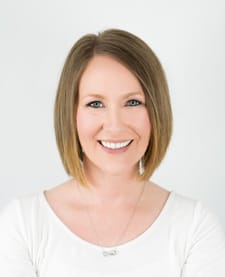 Dr. Maggie Ranck is a Lakeville native and proud to be serving the community in which she grew up. She graduated from Northwestern Health Sciences University in early 2018 with a Doctorate in Chiropractic and a Bachelor of Science Degree in Human Biology. Dr. Maggie began her career in health and wellness as a massage therapist and developed her passion for helping others, which ultimately led to her decision to further her education in the field of chiropractic care.
With her background in muscle work and rehabilitation, which includes obtaining a certificate as a Graston Technique Specialist, she understands and emphasizes the importance of combining the joint mobilizing effects of chiropractic adjustments along with stretching and strengthening of the surrounding muscle tissue. In addition, Dr. Maggie had the opportunity to work alongside a significant mentor in the specialization of pediatric care and has a love for treating infants, children, and pre- and post-natal mothers.
When she is not treating patients, Dr. Maggie enjoys spending time with her family. She has a vibrant young daughter who loves to play outdoors and watch the Minnesota Wild with her mom and dad – in fact, hockey was her first word! Dr. Maggie is a huge sports fan and enjoys talking football and hockey with anyone that will entertain the topic. She loves animals, cars, and classic rock, and can usually be found with her nose in a book learning more about the human body. Education is a huge component of her care, as her belief is that patients will recover from (or avoid) injuries significantly better if they have been provided knowledge about their condition.
Dr. Maggie is looking forward to caring for the community of Lakeville through her use of education and specific treatment plans, catered to the goals of every individual which she treats!
We welcome the chance to serve you.
Monday:
7:00 AM – 12:00 PM
2:30 PM – 6:00 PM
Tuesday:
7:00 AM – 12:00 PM
Wednesday:
7:00 AM – 12:00 PM,
2:30 PM – 6:00 PM
Thursday:
2:30 PM – 6:00 PM
Friday:
7:00 AM – 2:00 PM
Saturday: CLOSED
Sunday: CLOSED
20176 Heritage Dr.
Lakeville, Minnesota
USA
Phone : + 1 (952) 985-8808
Email : kcarder.dc@gmail.com